How to style your feather lampshade
Dining table lighting
Bring focus and atmosphere to your dining area with a Gloria suspended low over the dining table.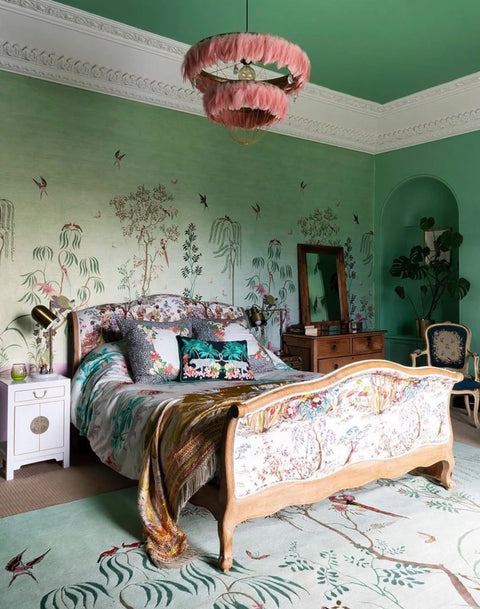 Bedroom lighting
Soft and tactile, our feather shades can lend a sensual vibe to your bedroom decor. Suspend a Bertie over the bed for a crowning glory. A pair of Juliettes make textural bedside lights that can hang from the ceiling. Alternatively, order a plugged flex (get in touch) so that your Juliettes can be plugged into a wall socket and be suspended from a hook or bracket.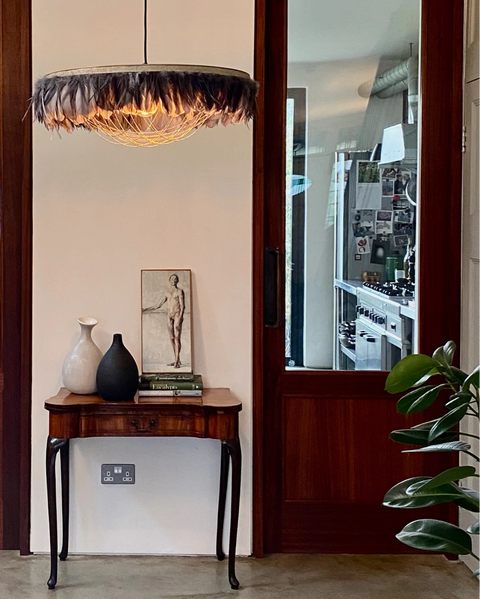 Hallway lighting
Give your entrance way a focal point of interest. A Juliette suspended from your hallway ceiling can soften the lines of the functional corridor and create a welcoming and vibrant space.
Low slung
Great for creating a zone within a living space. Hang your feather shade low over a coffee table or at the end of a sofa to create a soft and feathered pool of light to relax by.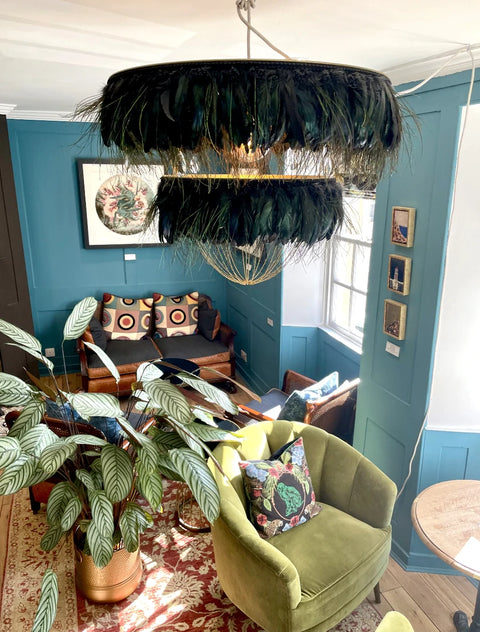 Swag the flex
Using an extra long flex and a ceiling hook, place your feather shade exactly where you want it.